Growing Home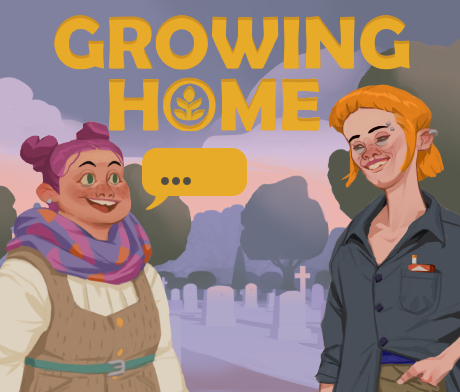 Description

A visual novel about moving into a new city and trying to make it your home. Meet different characters and grow meaningful connections.
Technology used

Unity, Yarn Spinner, Spine, Photoshop
Help / Controls

Left Click
Votes
12 people rated this game.
Overall the game ranked #3 at the Jam!
This game was also rated in 4 other categories

Graphics: 9.166666666666666/10

Audio: 6.833333333333333/10

Story: 7.75/10

Humor: 6.583333333333333/10
Comments
jgastell (1 month 23 days ago)
Those visuals are so stunning!
Clarissimo (1 month 20 days ago)
Log in or register to post a comment.