Hagworts Lagecy 2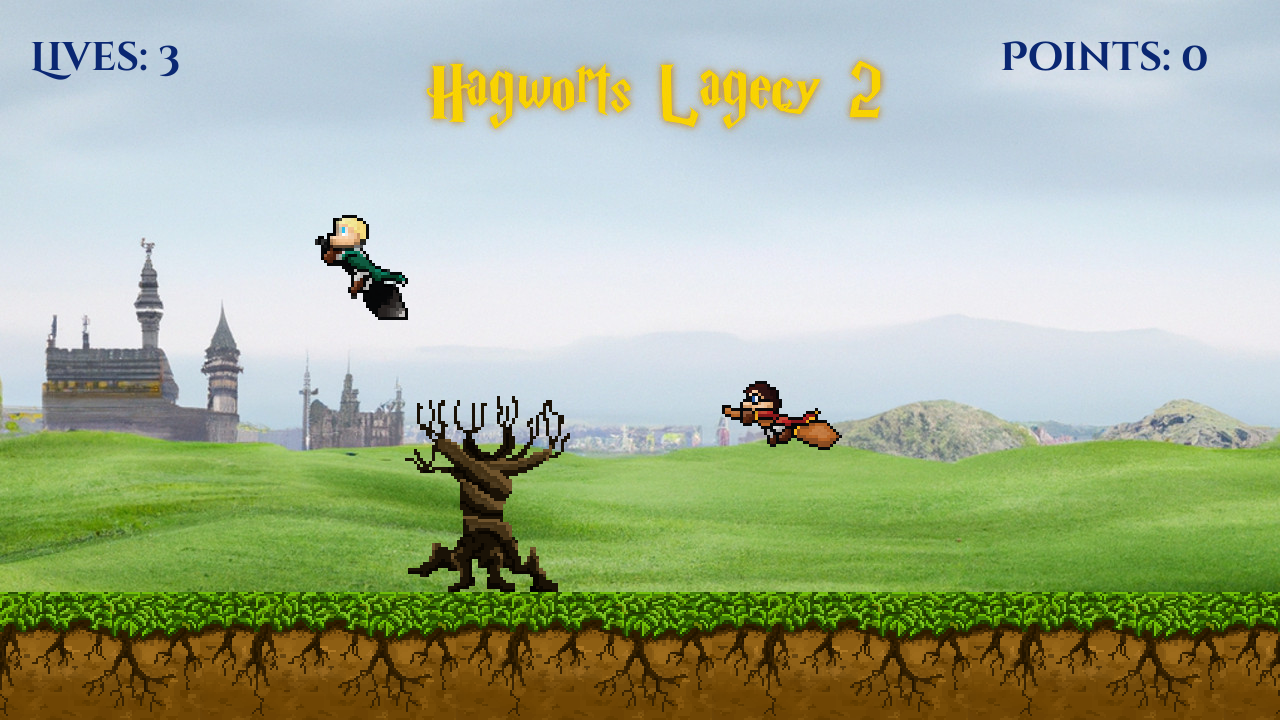 Description

You are the whomping willow. Defend Hagworts: Catch the Slytherins, but let the Gryffindors pass!
Technology used

Python + Pygame Gimp Pixelart Dall-E Background
Help / Controls

Use up arrow to jump and down arrow to duck.
Votes
12 people rated this game.
Overall the game ranked #14 at the Jam!
This game was also rated in 1 other categories

Humor: 5.833333333333333/10
Comments
No comments yet.
Log in or register to post a comment.