Ghost Driver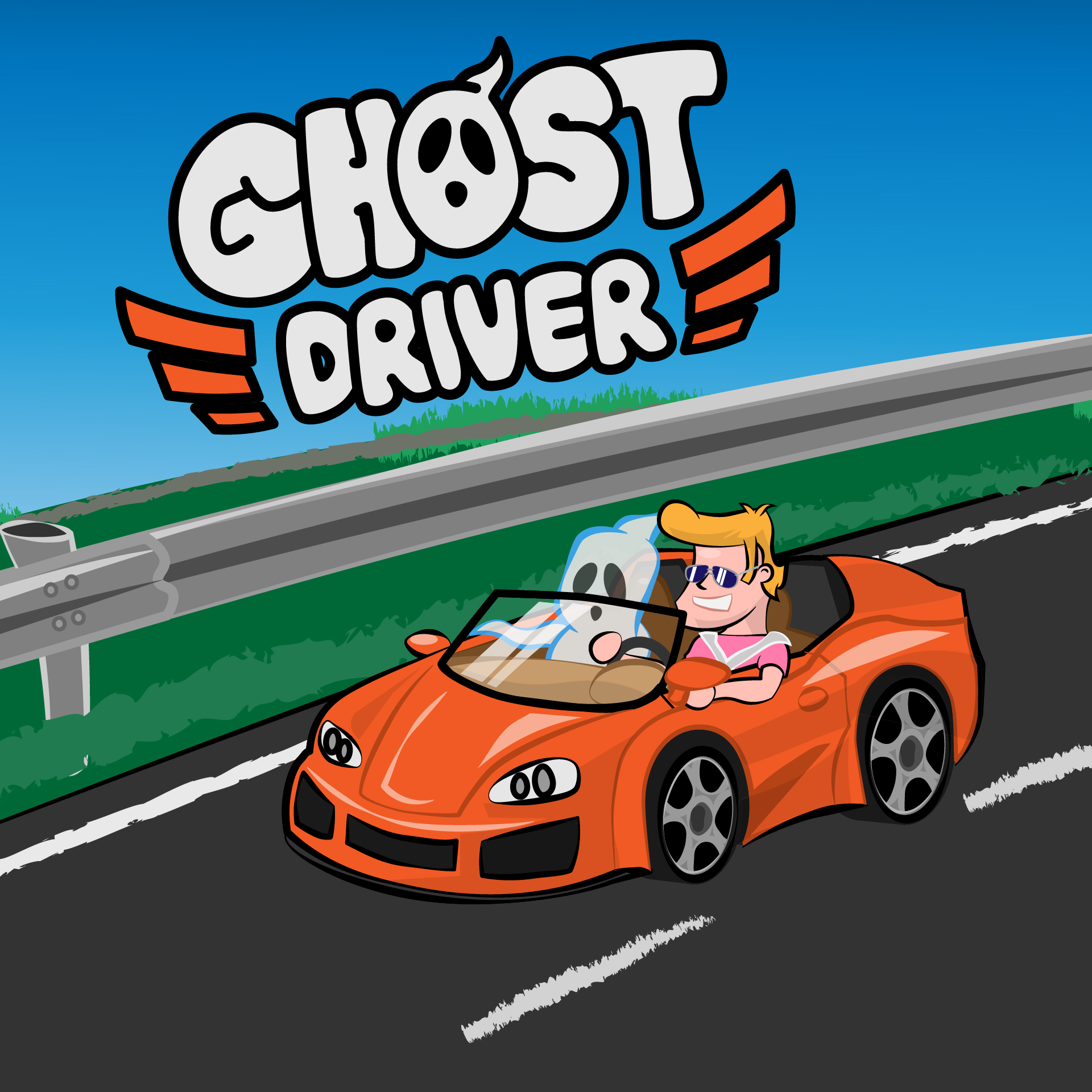 Description

You are a good driver? Then you probably never tried ghost-driving! [ghost driver = wrong way driver] Try to get as far as you can in wild approaching traffic and find out, if a ghost driver becomes a ghost after he dieded!
The driver automatically drives on the green wave, which in this case is a literally green wave, not the classical traffic light crap. He drives at a refined sine-shaped slalom curse on the highway. Because this is maybe a bit dangerous, when driving on the wrong site you'll have to prevent him from having an accident. Because your stubborn driver will not under any circumstances leave his green wave, you will have to accelerate him or slow him down, so that he stays on a specific lane. Highway surfing the green wave is the key.
Use the spacebar to change the cars speed to prevent crashes. If you ram into an other car you will enter the ghost-world and become a ghost-ghostdriver. Be quick to crash another time, to become back alive (as a ghost-ghost-ghostdriver) and continue the journey, because in the end the only thing that counts is the distance you traveled in the real world. Ghost-ghost driving (in ghost-world) counts in reverse.
Technology used

Unreal Engine Paper 2D
Help / Controls

Download the game at http://globalgamejam.org/2017/games/ghost-driver
Votes
0 people voted for this game.
Comments
No comments yet.
Log in or register to post a comment.