Transbots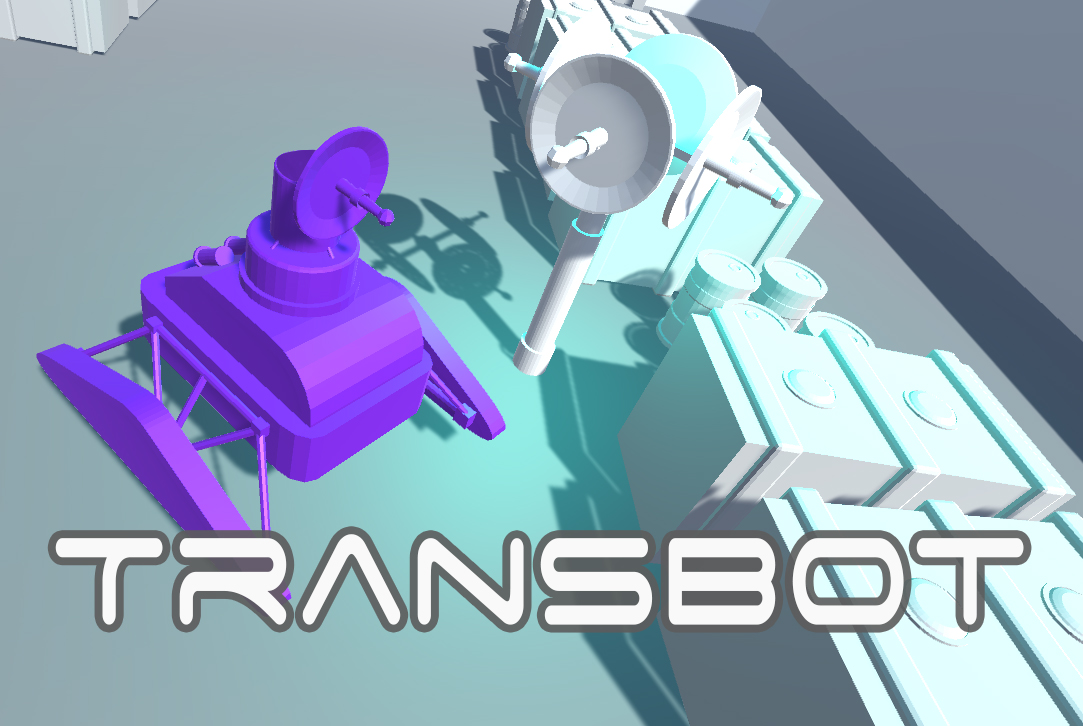 Description

A simple 4-player local multiplayer game. Shoot Self-Destruction Transmissions towards your enemy's robots. If they get hit by it, they destroy themselves! Use static repeaters on the Arena map for a higher reach of your signals. Win 3 matches and you are the ROBOT CHAMPION!
Credits
PROGRAMMING Eden Hagemeister Jan-Hendrik Kahle Max Heiermann
ART / 3D MODELS Ole Nitschke
GAME / LEVEL DESIGN Steffen S.
AUDIO Merlin B. Gyoery
Download
Download game on the Global Game Jam Website: https://globalgamejam.org/2018/games/transbots
Technology used

Unity3D, C#, Blender, XBox Controllers, Technology Love, Technology Passion, Technology Ice Cream
Help / Controls

Lobby
Use A to register with your controller.
Use B to remove yourself from the lobby.
Match
Use Left Control Stick to move your robot.
Use A to shoot a Transmission interval.
Votes
23 people voted for this game. Overall the game ranked #2 at the Jam!
Comments
jgastell (5 years ago)
this game looked very fun. I really liked it :)
Stevee (5 years ago)
Hey @jgastell. Thanks! We're happy you liked it. I'll forward your comment to the whole team! Have a good week, dear! :)
Log in or register to post a comment.