Carmunism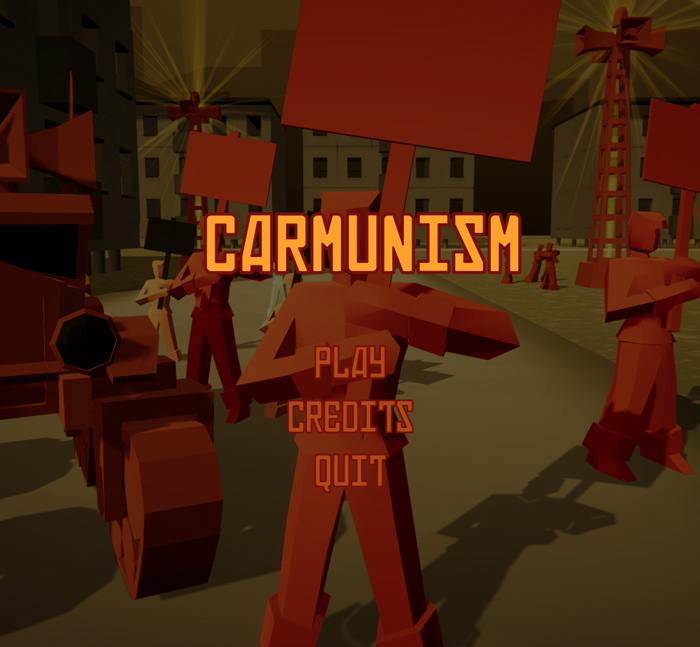 Description

The Extreme Carsharing Simulator
Join up to 3 comrades behind the wheel of the regime's glorious propoganda machine and save the masses. Spread your message to angry protesters around the city as quickly as you can, and bring them back to propaganda stations to secure their loyalty.
Technology used

Unity
Votes
8 people voted for this game. Overall the game ranked #9 at the Jam!
Comments
No comments yet.
Log in or register to post a comment.