Game Music Transmitter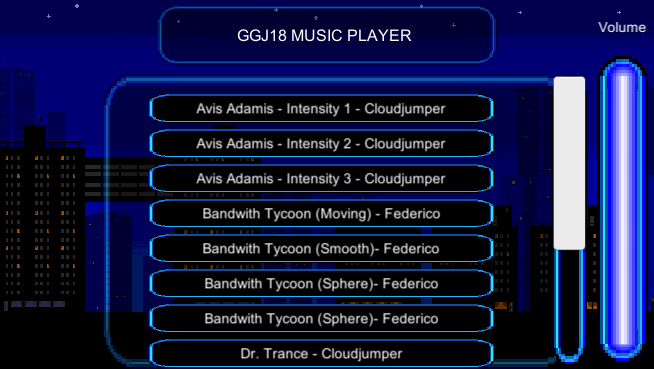 Description

Download Link: https://www.dropbox.com/s/ks8axtplxj7gtih/Game%20Audio%20Transmitter%20V1.zip?dl=0
The Game Music Transmitter is a music application containing all music the we 4 created for the teams here at the Innogames HQ for the GGJ18.
Vault Kid: https://soundcloud.com/vaultkidjams https://soundcloud.com/vaultkid
Frederico: https://soundcloud.com/f-f-benitez
Cloudjumper: http://cloudjumperaudio.com/
Hung aka Ivorny
Technology used

Ableton Live Logic FL Studio LSDJ
Votes
13 people voted for this game. Overall the game ranked #7 at the Jam!
Comments
jgastell (5 years ago)
Vielen Dank noch mal für die tolle Musik :)
vadam (4 years ago)
Log in or register to post a comment.