What a mess!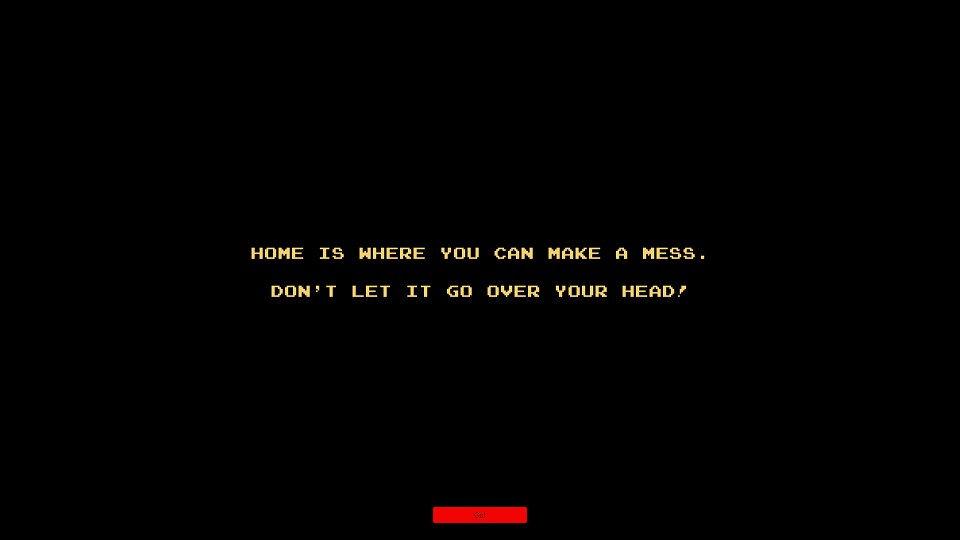 Description

Home is where you can make a mess!
Try to keep it clean!
Created by 2 newbie developers as their very first game ever. We're so proud .... and sorry! :)
Can be played @ https://tauh.spdns.eu/ggjam19
Technology used

Unity
Help / Controls

Arrow keys for player control Space for sweeping ESC to exit the game
Votes
1 people voted for this game. Overall the game ranked #19 at the Jam!
Comments
Keshkar (2 years 10 months ago)
beat my record: I survived till day 120 :D
Log in or register to post a comment.