Bad Blockz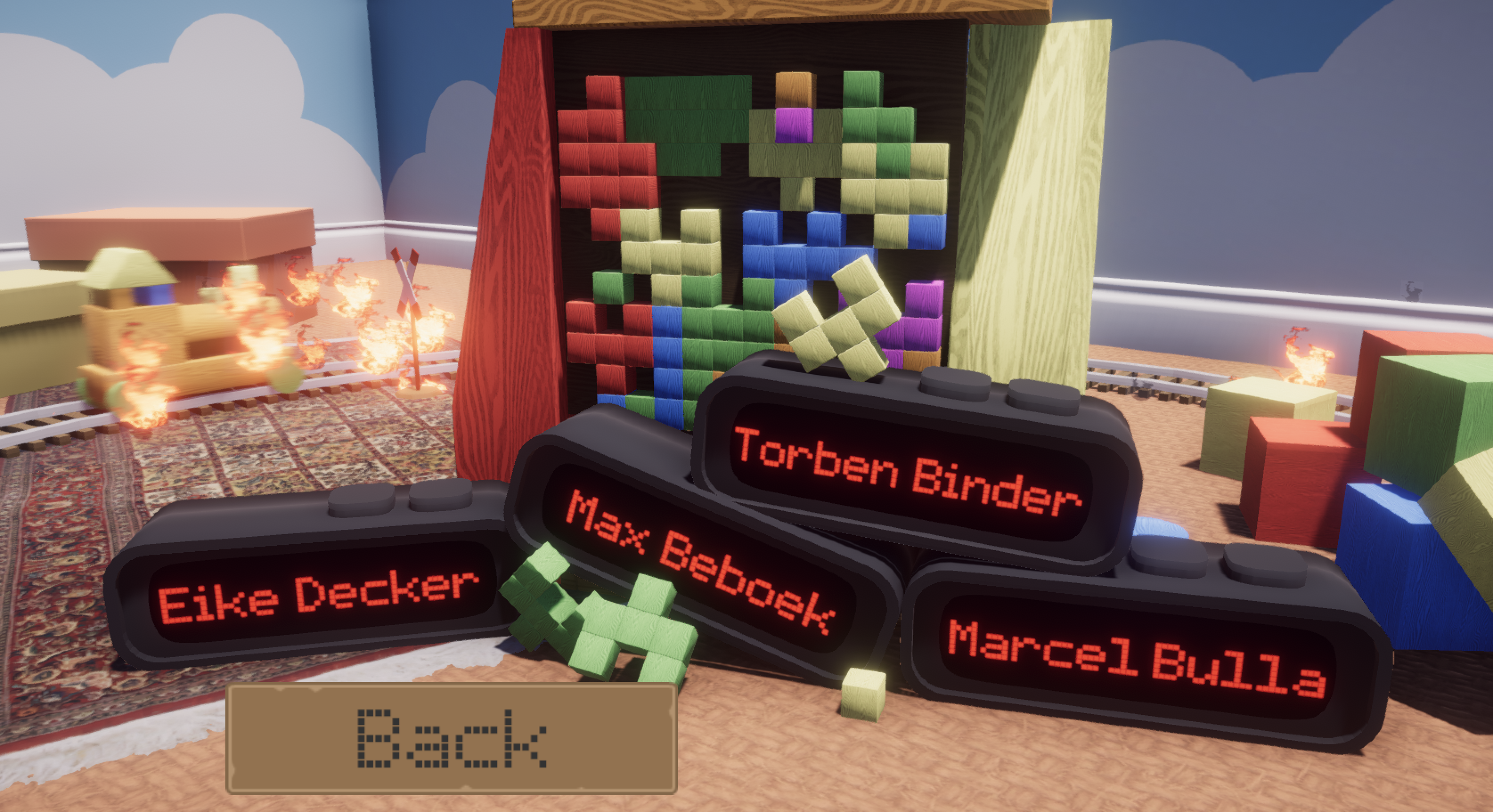 Description

Bad Blockz - developed @ggj2020
Team
Eike Decker
Max Bebök
Marcel Bulla
Torben Binder
Links
Playable @torbilicious.de
Game @igjam.eu
Game @globalgamejam.org
Sources @github.com
Technologies
Unity
C#
Blender
Rider
Visual Studio Code
fritz-kola
2 * Ambient Occlusion
Releasio (Try "Shift+E" for more fun :) )
Help / Controls

Drag n' drop blocks back onto the board.
Rotate with a/d or arrow keys.
Mirror pieces with space.
Putting pieces back to the correct color gives more points.
Try to play as long as you can!
Votes
0 people voted for this game.
Comments
No comments yet.
Log in or register to post a comment.