SPACE BOIS vs. Bomb-Asteroids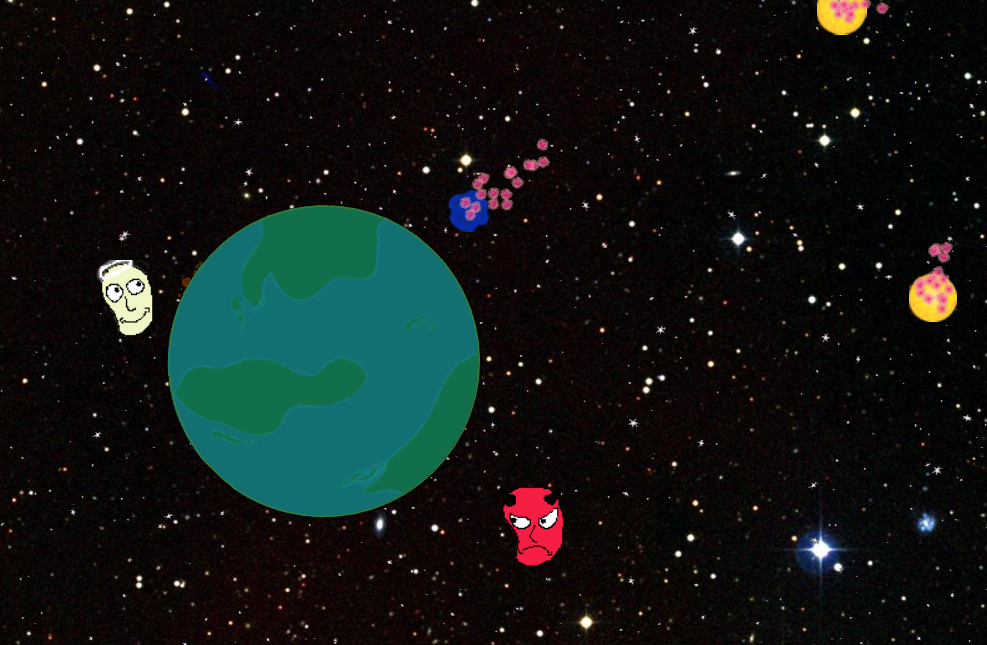 Description

Due to circumstances you are two space gods, struggling about the earth, the neverending fight of good vs. bad! The fate of the earth is in your hands, chose growth and collect earth and water, or just explode the planed with bombasteroids.
YOU CAN DOWNLOAD THE PLAYABLE Linux, Mac and Windows packages HERE: https://github.com/alexd2580/InnoJam20/tree/master/PACKAGES
Technology used

Lua/Love
Help / Controls

Angel: arrow keys+nm Devil: wasd+vb
Votes
0 people voted for this game.
Comments
No comments yet.
Log in or register to post a comment.