Tales of Toast and Time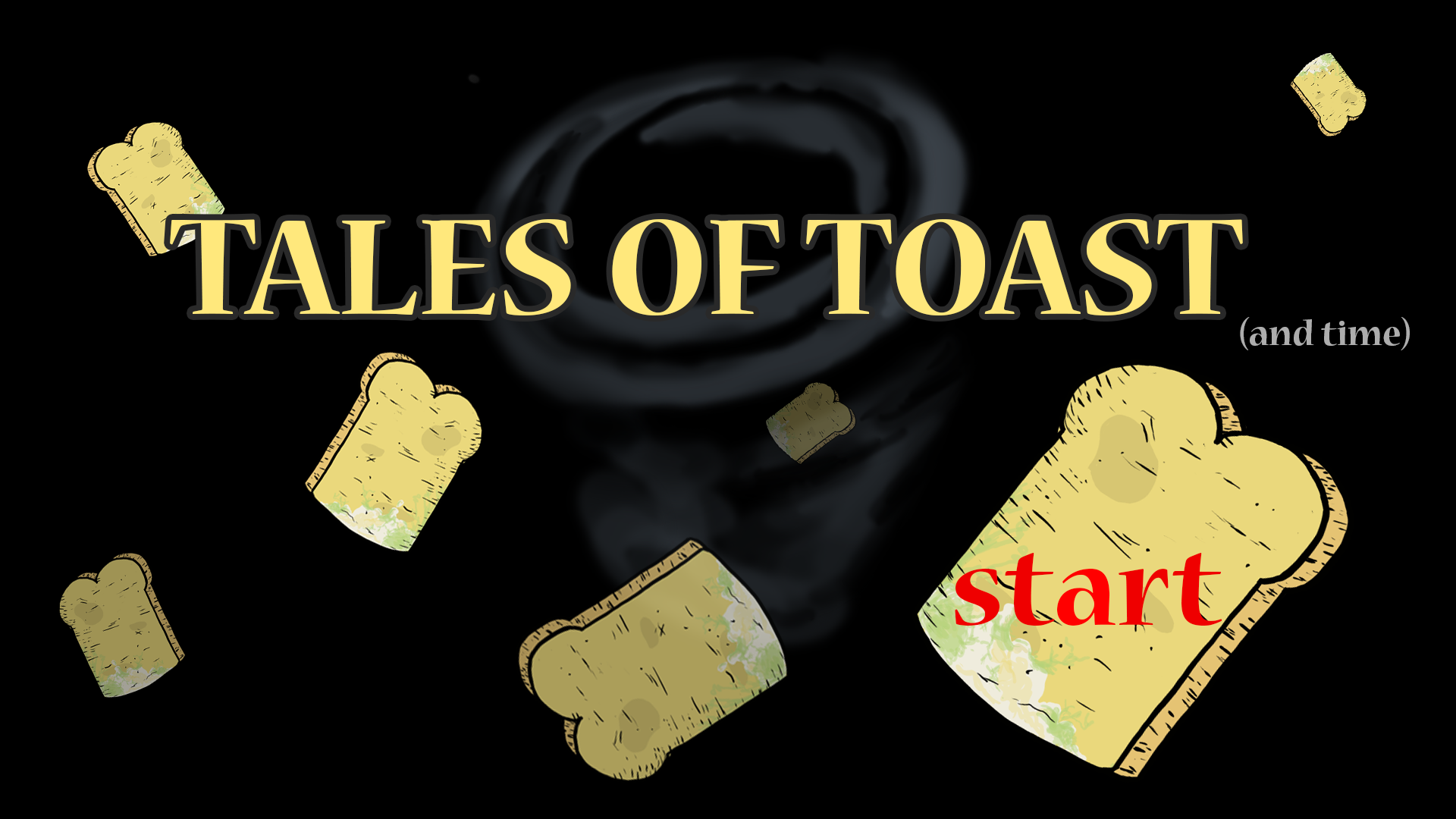 Description

Tales of Toast and Time is a Point and Click Adventure Game, which follows the journey of a young man on his quest to prepare breakfast for his loved one. Unfortunately his cooking skills are questionable, resulting in the creation of a distortion in time and space. Through the wrap-hole he can travel to what would have been his appartment in the past and what will be there in the future. Why not take that chance to find the perfect breakfast ingredients? See for yourself what this this mans cooking skills can create when defying the laws of time!
There are a lot more puzzles to solve then you saw in the presentation :)
Download Link for Win, Mac, Linux: https://lenuke.itch.io/totati
Technology used

Lasertechnology! (And Unity 3D)
Help / Controls

Mouse.
Downloads
There are no packages available yet.
Screenshots
This game was created
at IGJam #10
All Games of IGJam #10
Votes
28 people voted for this game. Overall the game ranked #1 at the Jam!
Comments
pixelb (6 years ago)
"Day of the Toastacle", I love it. Definitely my fave of the jam.
lupidan (6 years ago)
Loved the humor of this one. Great job! :)
PixelBumper (6 years ago)
This one and me me me are my favorites
tamiroquai (6 years ago)
Great humour and fun to play!
Froxx (6 years ago)
Definitely the game with the funniest story.
jgastell (6 years ago)
Very cute and funny. Love it! :)
TheFRedFox (6 years ago)
Love P&C Adventures and love the humor of it! Fav! ;)
lensboy (6 years ago)
Thank you guys for the nice words :-) We really had fun creating the game <3
Log in or register to post a comment.