Era of Ants
Antificial Antelligence Agency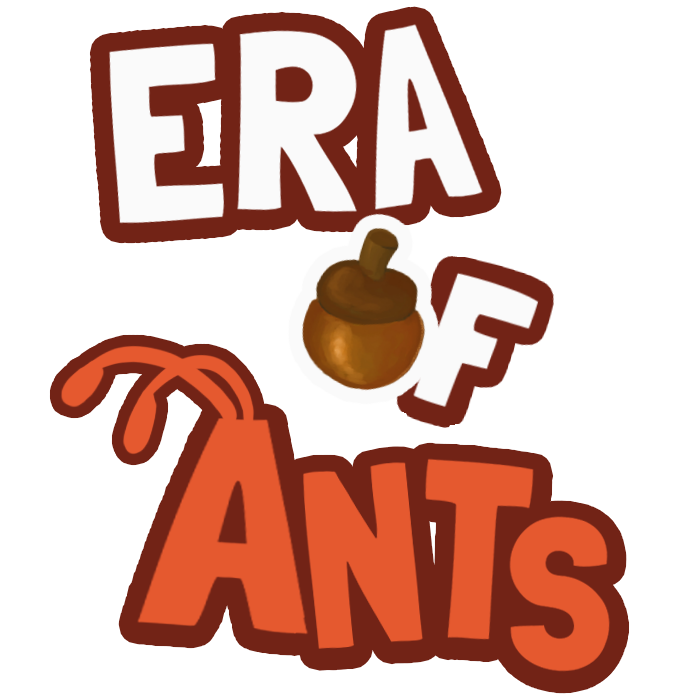 Description

Use your antificial time-shifter powers to prevent your Antqueen from harm. You can age obstacles to make them passable or blocking. Your ants collect everything they'll find on the map, wether it's food, like berries, bugs or acorns. But they'll also collect junk and radioactive junk. If the Antqueen eats junk, she will die. You have to try everything to stop your junk-carrying ant.
Until the upload works, you can find the game here:
Windows: https://drive.google.com/file/d/0B9Ss8mmLXjMlTUVLRE5TaHV2bG8
Mac: https://www.dropbox.com/s/8o4ce4v4ej5o5xd/Era_of_Ants_mac.zip?dl=0
Technology used

Unreal Engine
Help / Controls

Mouse: Select object
Mousewheel: Age object
Downloads
There are no packages available yet.
Screenshots
This game was created
at IGJam #10
All Games of IGJam #10
Votes
5 people voted for this game. Overall the game ranked #9 at the Jam!
Comments
No comments yet.
Log in or register to post a comment.