Smombie Driver 300x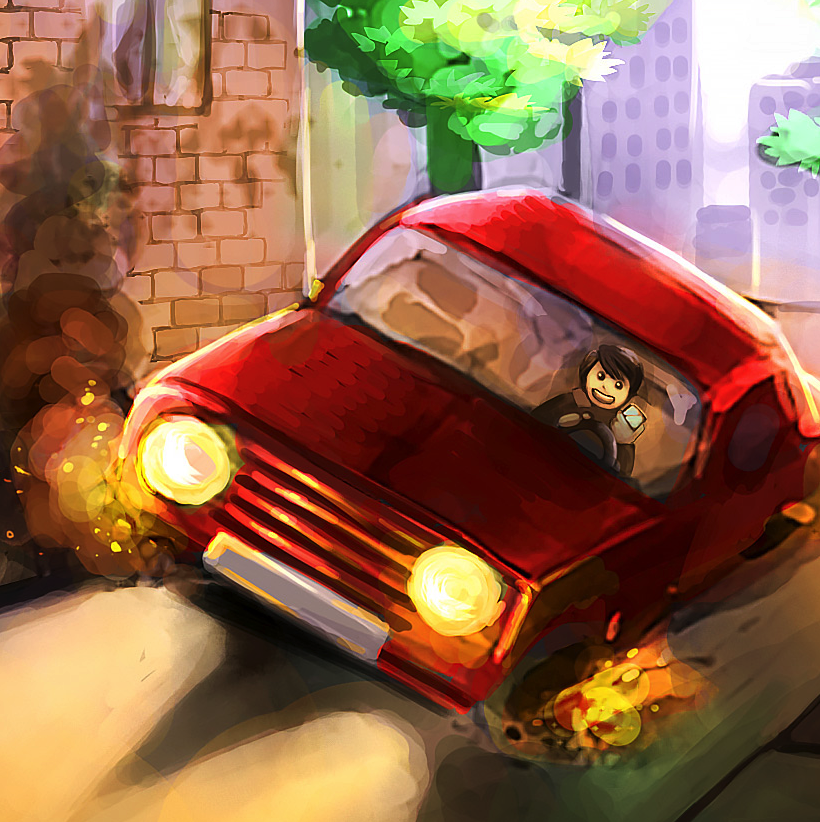 Description

The near future... the year 3000. The world is invaded by smombies. Since everyone is looking at their smartphones all the time, the driving tests have been adjusted: Learner driver have to write messages on their phone while they drive! Will you pass the test and qualify as a citizen on earth in the 31th century? Find it out!
You will need your PC and your Smartphone to play this game. No app is needed you can play the game in your smartphone browser.
+++++Credits+++++
Programmer:
Lars Engel - @LaHeEn (Twitter); www.l-engel.de
Sebastian Huber @SebCHuber (Twitter)
Alexander Moser - http://moseralex.github.io
Andre Rother
2D Art
Alexander Schwartz
3D Art
Janice B. Trantow
UI/UX Design
Iris Dregnat - http://iris.dregnat.de
Game Design
Steffen Hees -
Lukas Fritsch - @HHLuPin (Twitter); www.lukaspilgrim.com
Music: Lukas Fritsch
Sounddesign: Andre Rother
+++++
STAY TUNED: We will try to make this game playable for everyone in the next days
Technology used

Serious technology
Help / Controls

WASD for driving, touching your phone for writing messages!
Votes
36 people voted for this game. Overall the game ranked #2 at the Jam!
Comments
Froxx (5 years ago)
Aktuelle Thematik perfekt umgesetzt. Bei diesem Jam meine #1.
Seb (5 years ago)
Wir beeilen uns mit der online version :3
SteffenHees (5 years ago)
Lars at play: https://www.youtube.com/watch?v=168tPiVG9fw
jgastell (5 years ago)
Coole Idee und nette Umsetzung :)
tamiroquai (5 years ago)
Loved the gameplay. Can't wait for an Online Version :) Great idea to answer text messages with given suggestions (which are also fun to read and reply to)!
Log in or register to post a comment.