We are Café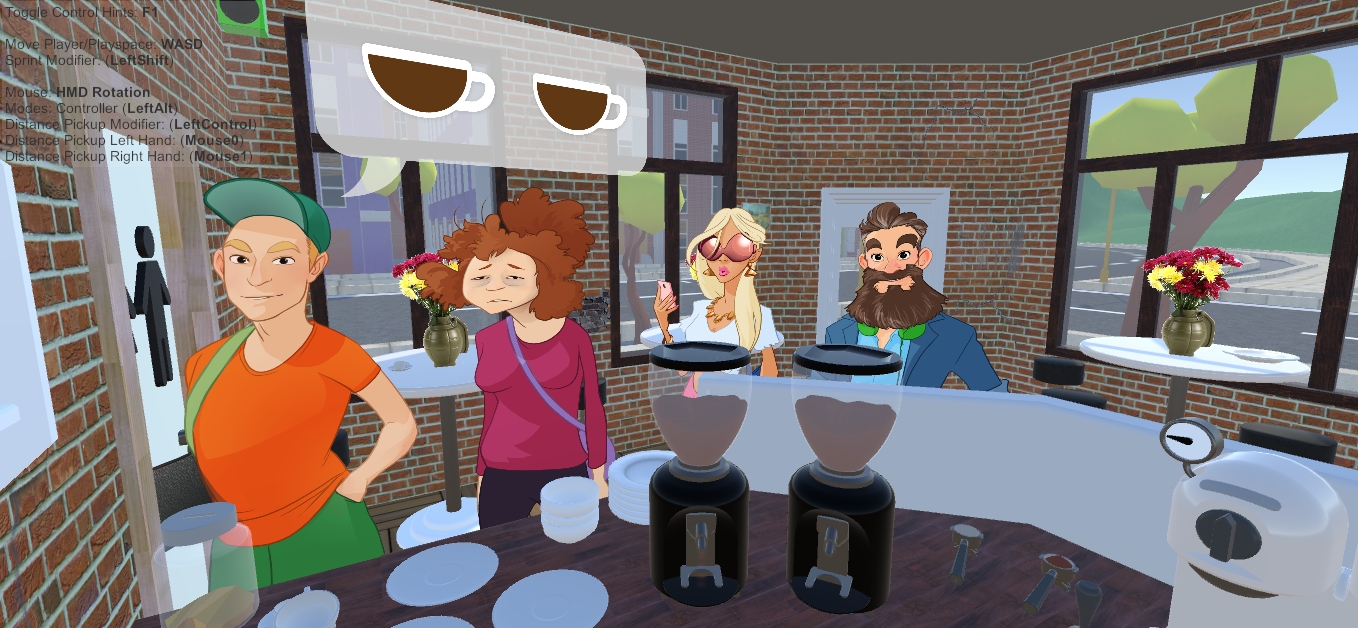 Description

Learn how to be a (virtual) real barista. Make the best imaginary Coffee in town and give your customers the coffein-kick they deserve.
Virtual reality business simulation with different barista mechanics. Fulfill customer wishes and make coffee the way they order it. The better and faster you get, the more tips you'll get.
Technology used

Unity, Steam VR, HTC Vive
Votes
11 people voted for this game. Overall the game ranked #8 at the Jam!
Comments
gechanted (6 years ago)
nicht fertig aber total in Ordnung
kunden abwerfen mit tassen!!!!!
Log in or register to post a comment.