PolterHeist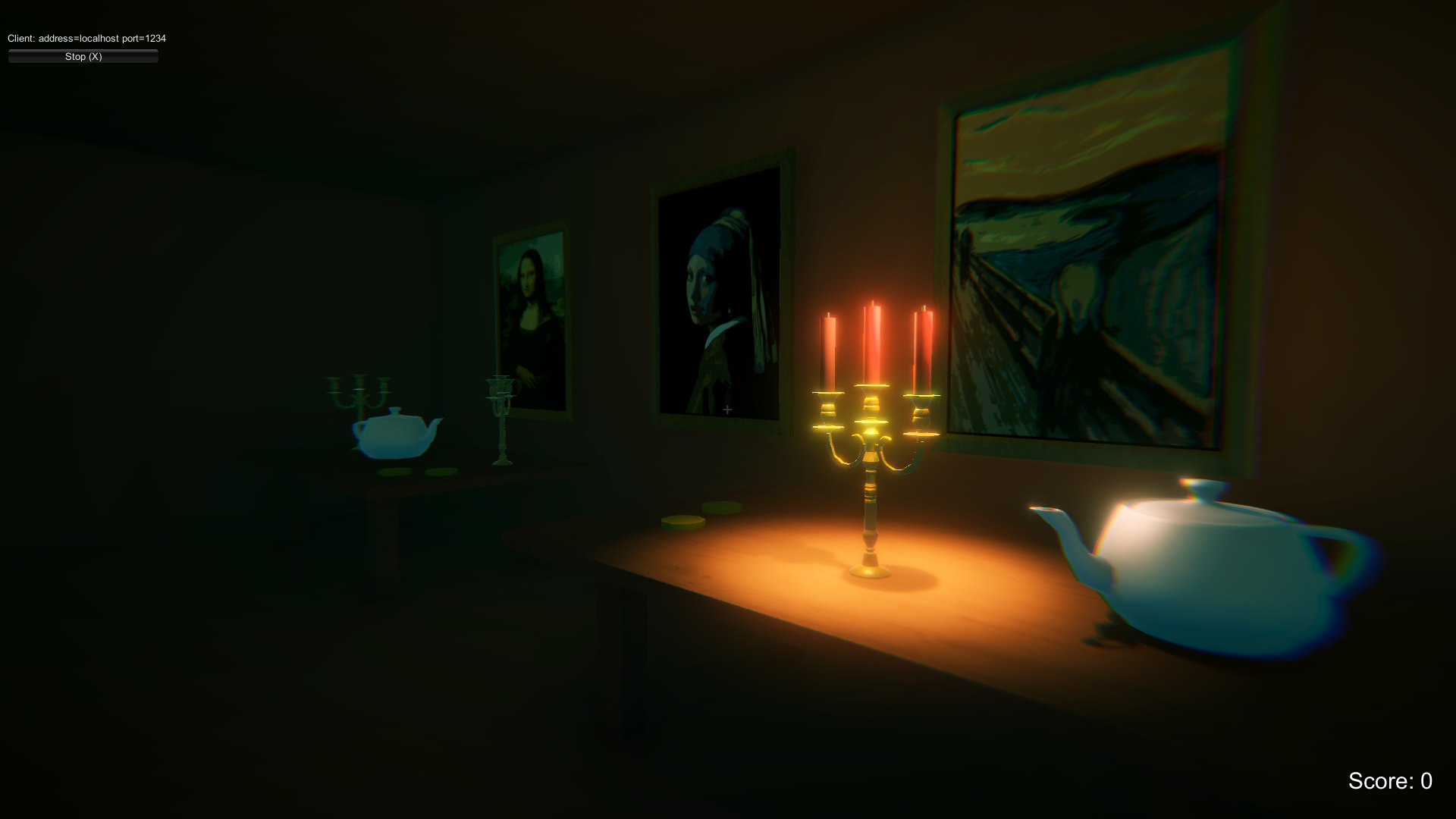 Description

PolterHeist
It's a dark night and you are in your haunted mansion: Objects start to move on their own and fly through the air! But this poltergeist isn't after you... it's trying to steal your prized possesions: It's a polterheist! And thus you, a lone (but rich, rich) ghost buster, set out to desperately protect what you value most: Your sweet stuff!
PvP Ghost vs Buster
The Ghost steals objects, which the Buster tries to prevent - with violence. The Ghost is invisible, and can only be detected by seeing objects flying around some visual and audio hints.
Goals
Ghost: Steal as much loot as possible!
Buster: Protect your stuff! Shoot the ghost to stop it (temporarily).
Technology used

Unity
Help / Controls

Playing an Online Match
In the networking HUD (top left) press "Enable Match Maker"
To create a game, type in a room name and press "Create Internet Match"
To join an online game, press "Find Internet Match" and select the match you want to join
Controls
W, A, S, D to move around
Ctrl, Space to move up and down (Ghost)
Press LMB to fire gun (Buster)
Hold down LMB (Ghost) or RMB (Buster) to grab objects
ESC to quit
Downloads
There are no packages available yet.
Screenshots
This game was created
at IGJam #12
All Games of IGJam #12
Votes
7 people voted for this game. Overall the game ranked #11 at the Jam!
Comments
No comments yet.
Log in or register to post a comment.