Segway Stroll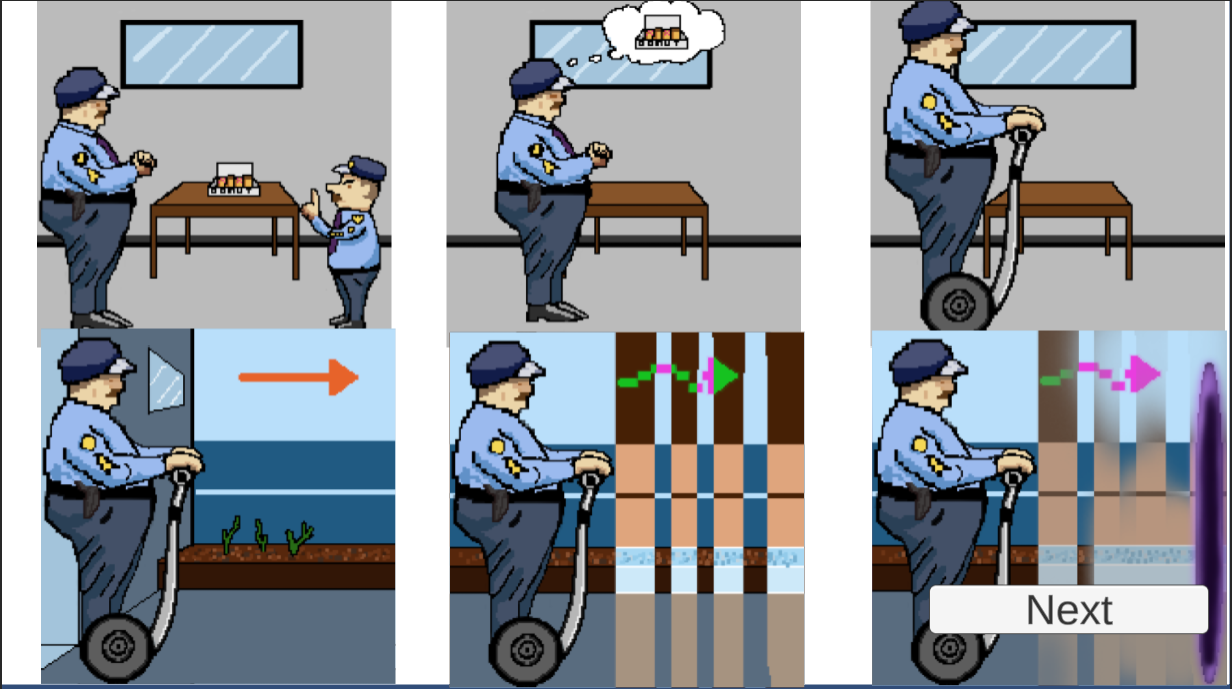 Description

you are a fat bodygaurd with a sagway and have to that is controlled by the game AI and you have to change the Platforms in order that the body guard wont be hurt.
Technology used

Unity
Help / Controls

WASD
Votes
17 people rated this game.
Overall the game ranked #24 at the Jam!
This game was also rated in 8 other categories

Gameplay: 2.2941176470588234/10

Graphics: 3.588235294117647/10

Audio: 2.2941176470588234/10

Innovation: 3.4705882352941178/10

Story: 3.764705882352941/10

Technical: 3.176470588235294/10

Controls: 3.4705882352941178/10

Humor: 5.0588235294117645/10
Comments
No comments yet.
Log in or register to post a comment.