Annihinalien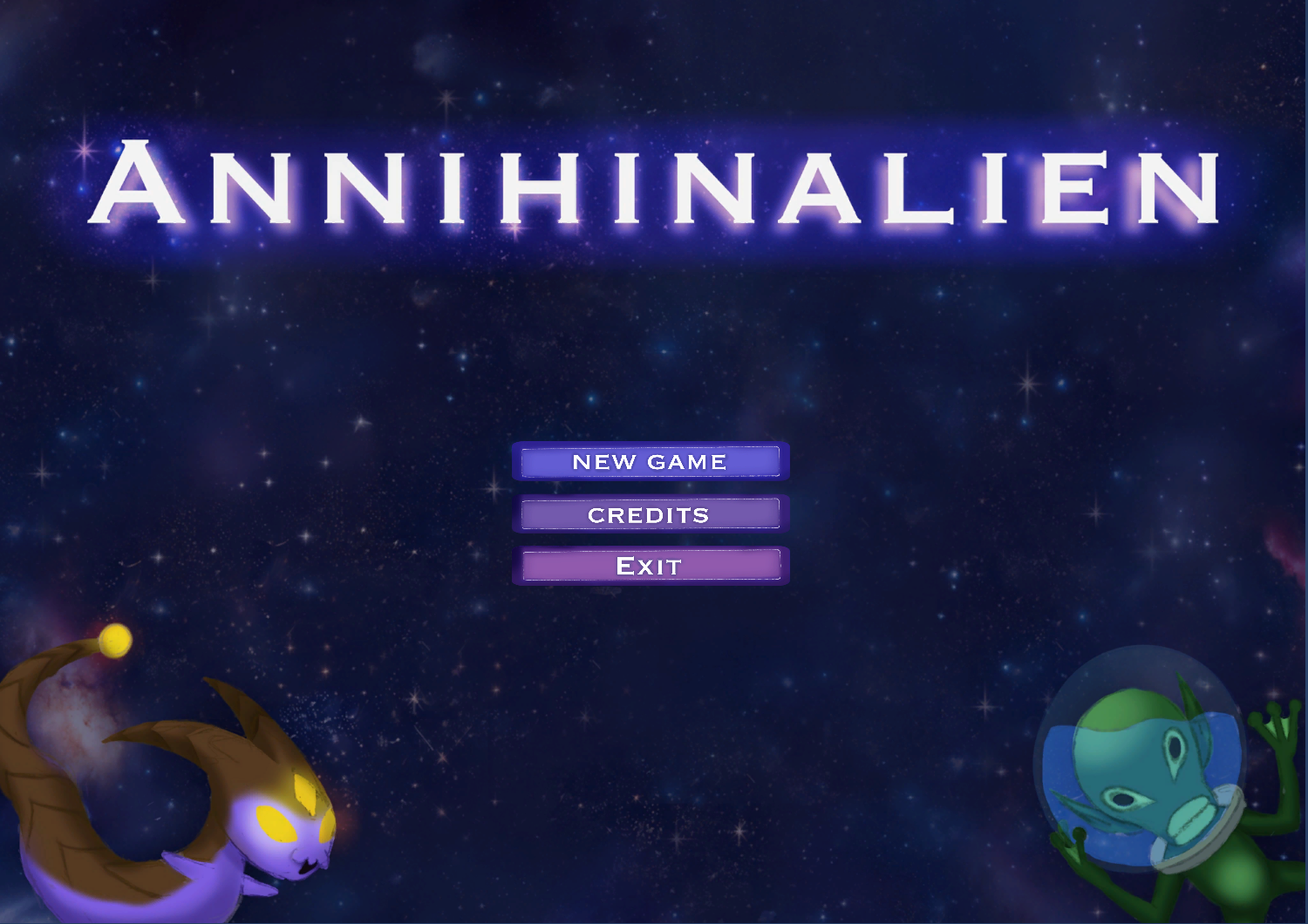 Description

An Alien invaded our spaceship and we are not sure if we are completely comfortable with that. Unfortunately we are the only one left. Fighting is not an option, his physically superior body would crush us. We have to use our brain to persuade it to leave our ship without noticing us. The only tools we have at our hands are the temperature control system and our trusty cameras to keep an eye on our mysterious intruder.
Technology used

Unity, Photoshop, Blender
Help / Controls

The Alien entered the engine room and is looking for a victim you can now click on the rooms to adjust their temperature. The Alien can't stand the extreme heat nor cold. After each action the alien will move to a more pleasant room or stay in its current location. The goal is to lead the Alien to the Exit to shoot it out into space But In case the Alien finds a way to you all hope is lost The Exit Room is right next to you, so be careful where you lead the Alien.
(in complete functions)
You can lock doors to block options for the Alien but there are still the vents for it to move. Some rooms have special behavior to keep in mind. The Kitchen is starting to smell when the heat stays up for too long, this attracts the Alien. Heating or cooling can lead to a power outage which will reduce your oxygen levels…
Votes
14 people rated this game.
Overall the game ranked #17 at the Jam!
This game was also rated in 8 other categories

Gameplay: 4.214285714285714/10

Graphics: 6.928571428571429/10

Audio: 4.857142857142857/10

Innovation: 5.928571428571429/10

Story: 5.357142857142857/10

Technical: 4.642857142857143/10

Controls: 4.428571428571429/10

Humor: 4.285714285714286/10
Comments
No comments yet.
Log in or register to post a comment.