Necro Botanical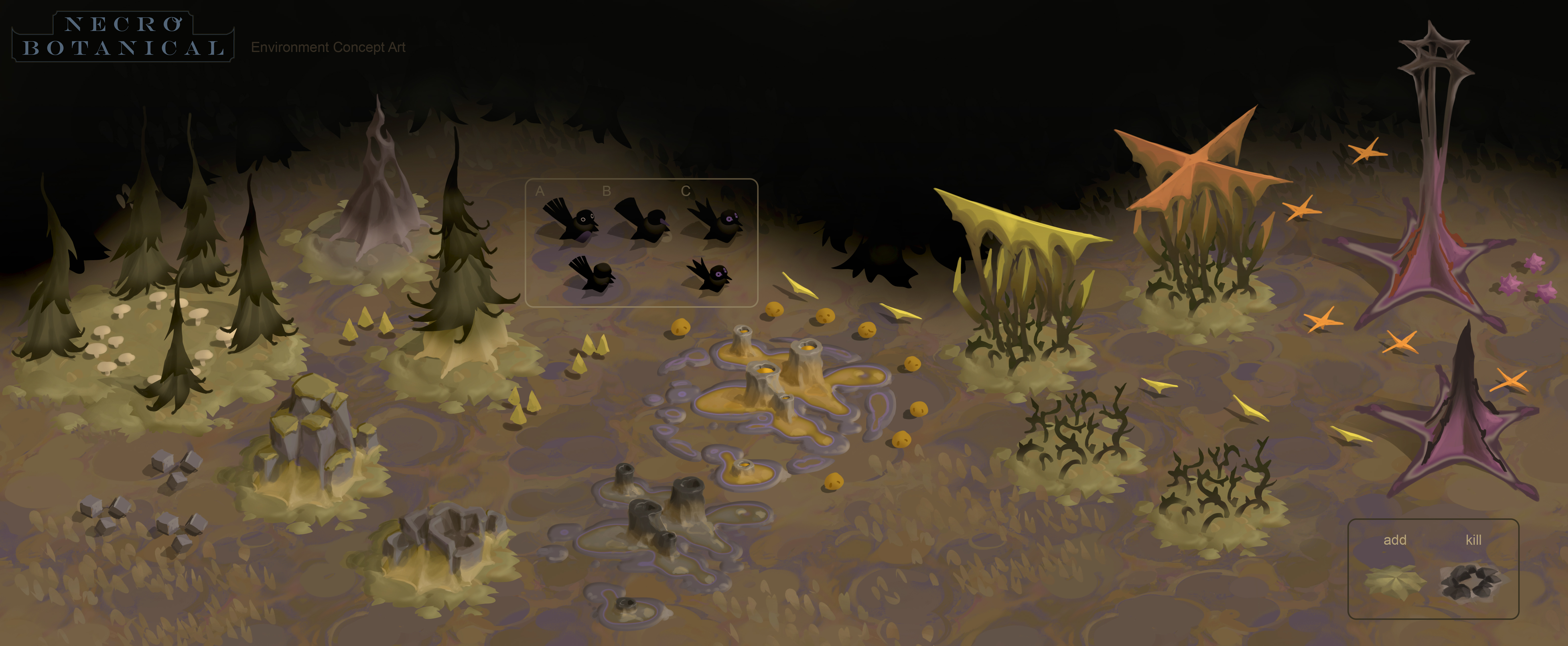 Description

Create Flora and evolve it.
Plants can like and dislike other plants in their direct vicinity.
Match their preferences, if you want to grow their seeds.
If a plant's environment becomes hazardous, it vanishes.
Technology used

Blender, Unity, Photoshop
Help / Controls

Left Click -> Create
Right Click -> Destroy
Quit -> Alt+F4
Votes
14 people rated this game.
Overall the game ranked #5 at the Jam!
This game was also rated in 6 other categories

Gameplay: 5.785714285714286/10

Graphics: 8.785714285714286/10

Audio: 7.285714285714286/10

Innovation: 7.0/10

Technical: 6.857142857142857/10

Controls: 6.785714285714286/10
Comments
RuefulRaptor (2 months 20 days ago)
The graphics are wonderful!! Great job!
Log in or register to post a comment.