Rockets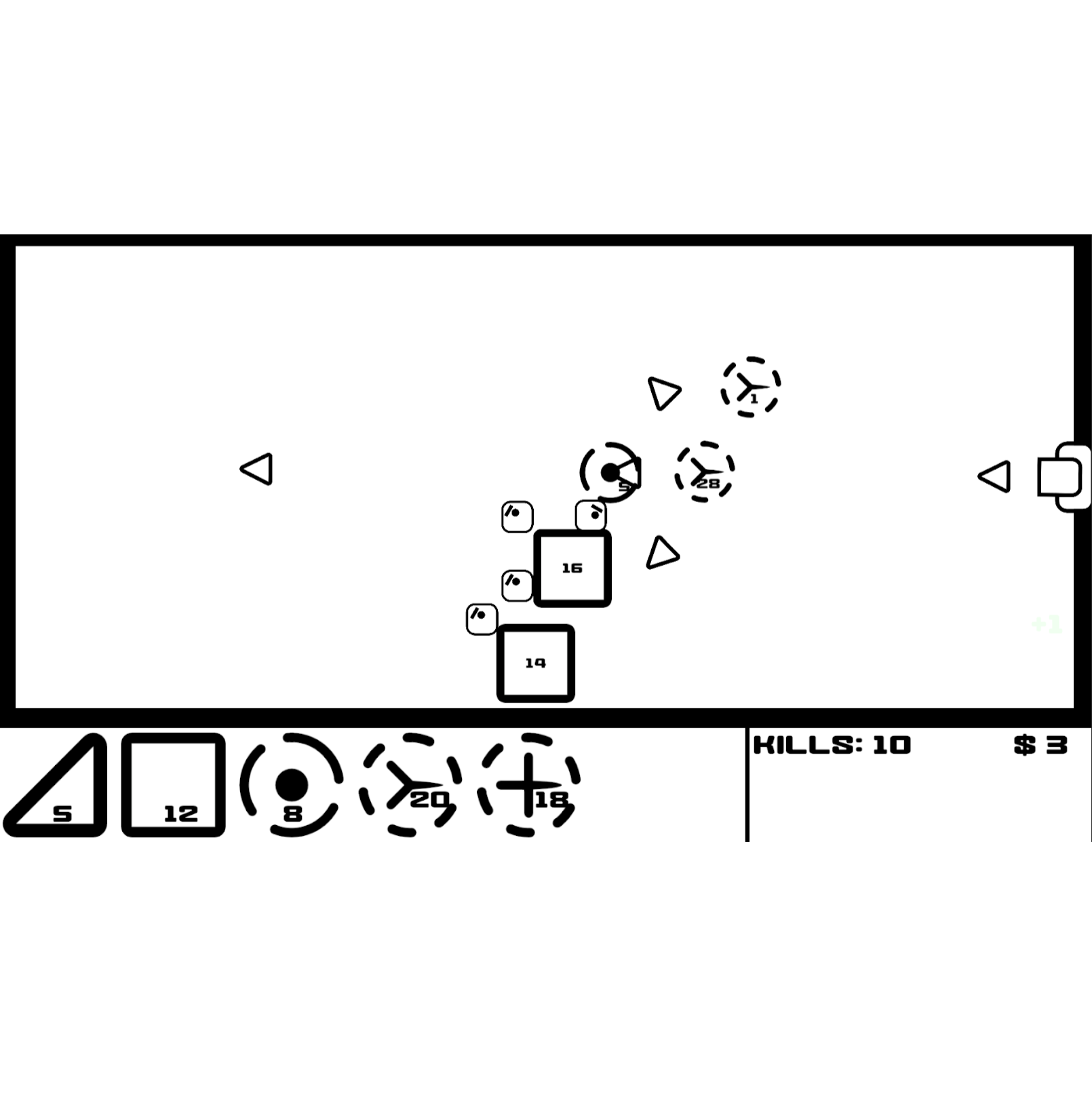 Description

The tank can only shoot up. Protect it!
Enemies walk towards a tank and kill it on arrival
The tank always shoots straight up
Buy targets to direct missiles
Buy obstacles to redirect tank rocketstowards enemies
Buy obstacles to redirect enemies
Buy Zones to duplicate rockets
You get passive income and income per kill
Youtube
Github
Technology used

Unity2D Simple 2D art with geometries
Help / Controls

Mouse Input Only
(Triangles can be rotated after placement)
Votes
12 people rated this game.
Overall the game ranked #14 at the Jam!
This game was also rated in 7 other categories

Gameplay: 6.416666666666667/10

Graphics: 4.666666666666667/10

Audio: 6.083333333333333/10

Innovation: 5.916666666666667/10

Technical: 6.083333333333333/10

Controls: 6.333333333333333/10

Humor: 4.0/10
Comments
Qanar (2 months 20 days ago)
i like it =) simple but fun ... and it absolutely matches the controll the level jam
Log in or register to post a comment.