Bushiba Inu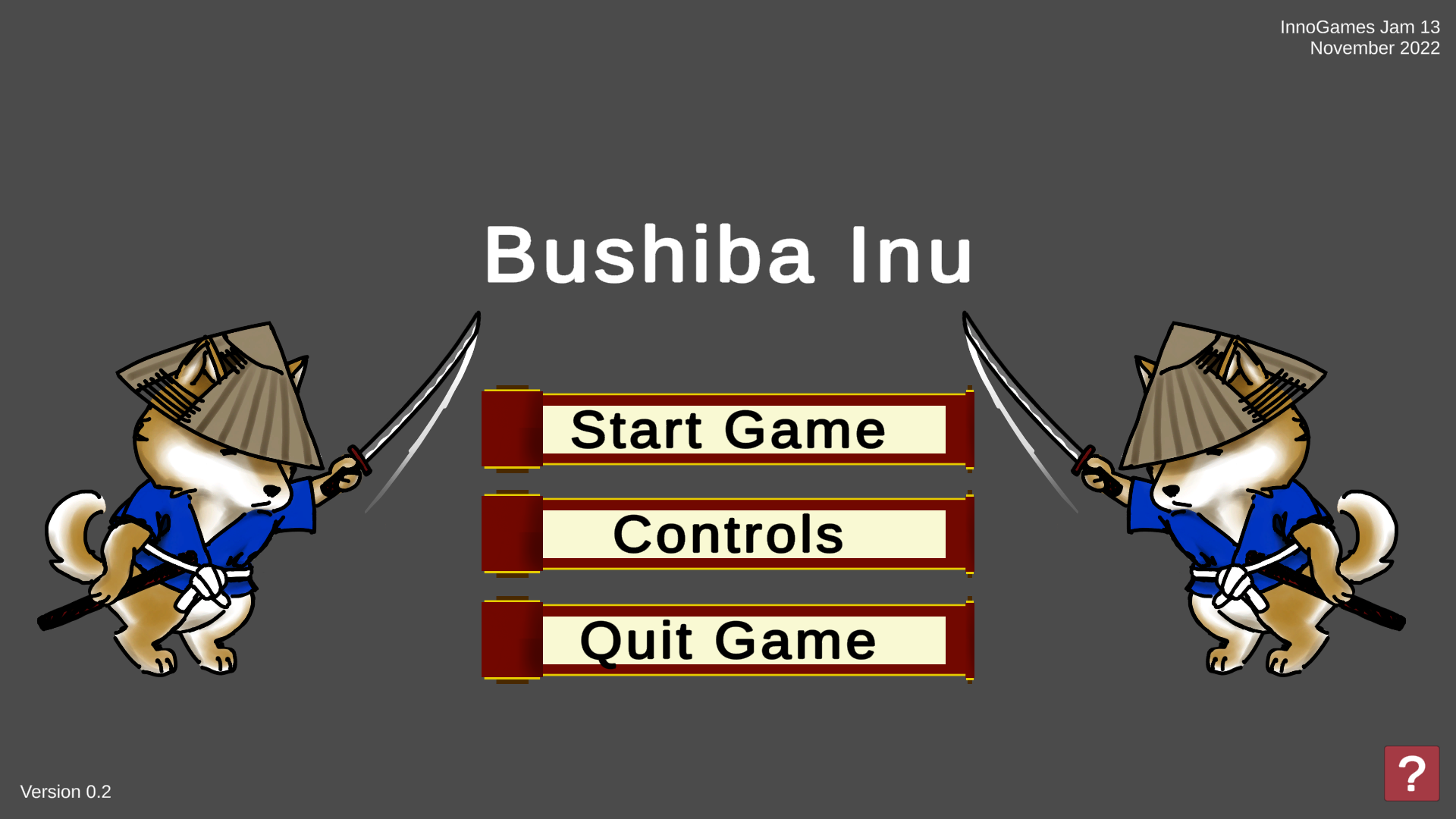 Description

Want to play in your browser? Look no further: https://xeredar.itch.io/bushiba-inu
Bushiba Inu, our cute hero, needs to beat the dangerous and infested path in front of him. The challenge?
You control how difficult the path will be!
By choosing cards at the beginning, you decide if you want to face Kappa rooms (easy) Tengu rooms (medium) or Yokai rooms (difficult).
Mix and match, but be warned: if you choose more cards you get more points, but only if you manage to clear all of the dangers without taking damage!
You can see that the cards have icons that indicate buffs and debuffs: some infested rooms give you the power to do some things, some rooms take that away. So look for them before you choose!
Good luck!
Music Credits go to: zagi2 - koto and shamisen loop 2.wav (freesound.org) Licensed under Creative Commons: By Attribution 4.0 License http://creativecommons.org/licenses/by/4.0/
Technology used

Unity, C#, Procreate
Help / Controls

WASD or arrows - Walking
Space - Jump
Left Shift - Dash
AD or < > arrows - Wall Slide
Votes
16 people rated this game.
Overall the game ranked #9 at the Jam!
This game was also rated in 8 other categories

Gameplay: 6.9375/10

Graphics: 6.5625/10

Audio: 7.0625/10

Innovation: 5.3125/10

Story: 4.75/10

Technical: 6.3125/10

Controls: 5.9375/10

Humor: 5.75/10
Comments
Qanar (2 months 20 days ago)
any way to move faster through the menu i have to scroll for like 2 minutes to get to the levels on the right and then just insta wipe xD game and artstyle is super cool =) i like it
Xeredar (2 months 20 days ago)
Hi Qanar, thank you very much for your comment. Moving the list is a lot more comfortable, if you use the mouse to drag it around instead of scrolling. Hope you have fun and chase that highscore :)
Log in or register to post a comment.