Sir Fluffington does taxes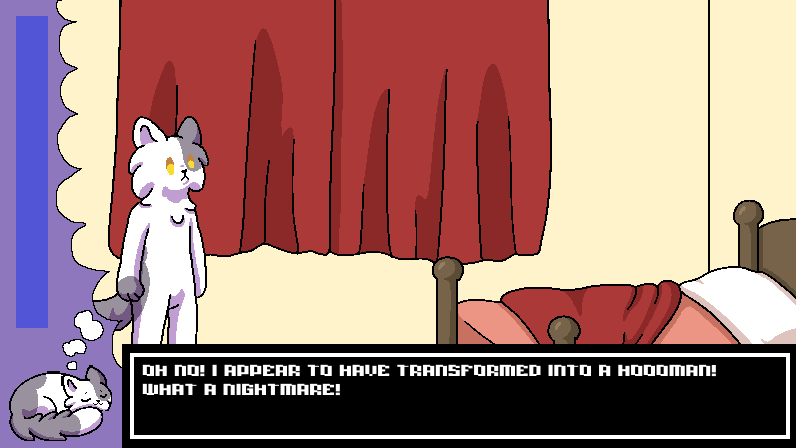 Description

Sir Fluffington is a friendly and happy cat, but he is plagued by Nightmares! In them, he has turned into a "Hooman" and has to do "Hooman" things.
Play three micro-games with your mouse to help Sir Fluffington be a "Hooman" to make sure he dreams well!
Also playable in Browser on itch.io: https://manikobunneh.itch.io/sir-fluffington-does-taxes
Technology used

Godot 4.1 Gimp Clip Studio Paint Audacity Affinity Photo
Help / Controls

The game is completely played using the Mouse! When you come to a part where you have to sort things, remember you can discard things you don't need or have already sorted by dragging them into the trash!
Votes
7 people rated this game.
Overall the game ranked #4 at the Jam!
This game was also rated in 8 other categories

Gameplay: 5.857142857142857/10

Graphics: 7.428571428571429/10

Audio: 6.142857142857143/10

Innovation: 4.857142857142857/10

Story: 8.0/10

Technical: 5.714285714285714/10

Controls: 6.142857142857143/10

Humor: 7.142857142857143/10
Comments
TheUnusualArt (1 month 12 days ago)
Witzige Story mit coolem Spielprinzip! Passt perfekt zum Thema :D Das GameArt fand ich auch sehr schön! :)
Log in or register to post a comment.