Spooky Shady Skeletons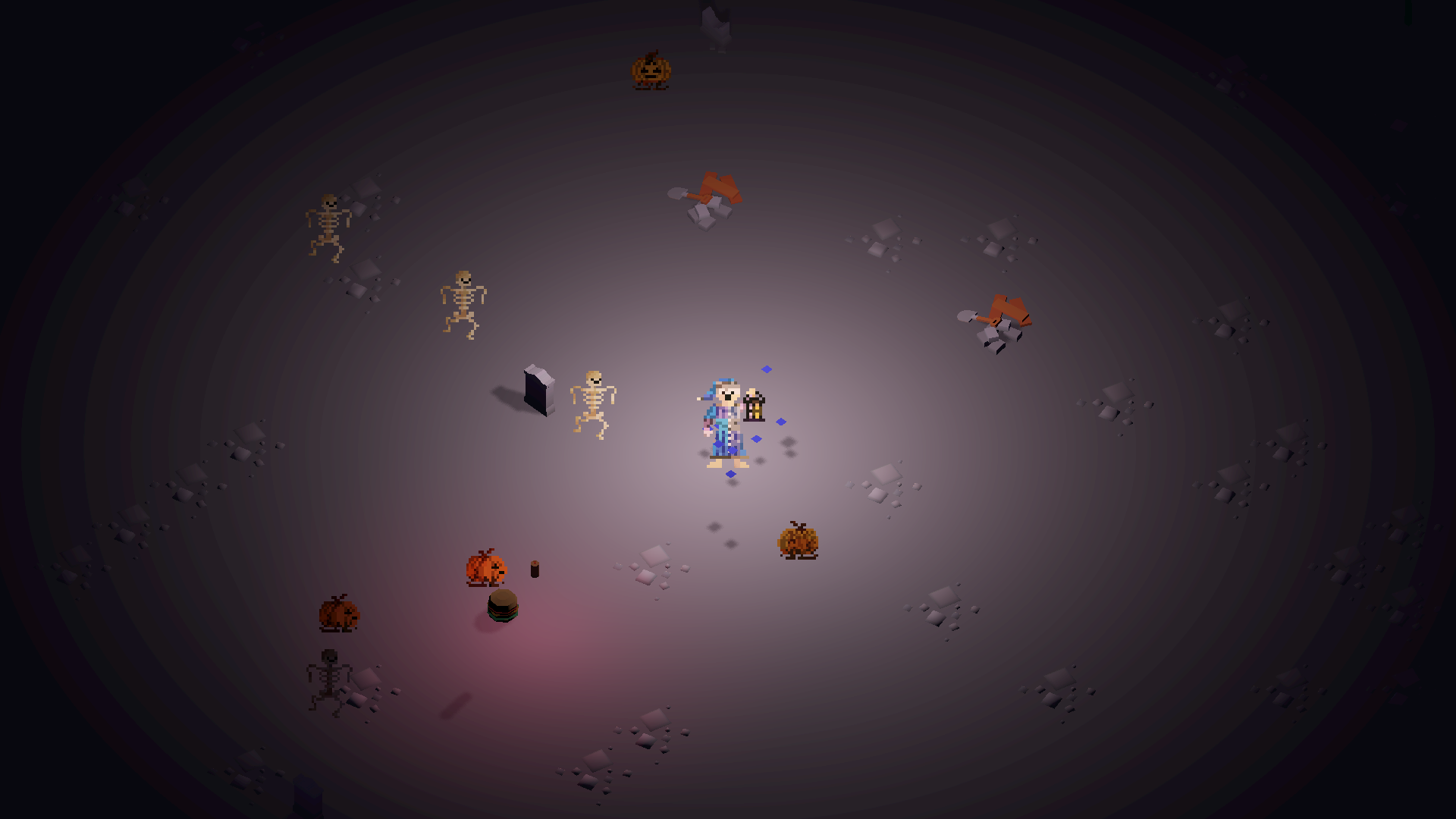 Description

You wake up (or are you) in a weird setting where you are surrounded by shady characters and adorable critters. Use the contents of your dreams to defeat these nightmares before you become one of them. Upgrade your character and gear wisely while you jam to the spooky beat.
Pixel Art by Merlon (team invite wasn't working)
Music by Ben Zimmermann (onsite)
3D Assets by Kenney
Technology used

Godot 4.1
Help / Controls

W/A/S/D: Move
Shift: Dash
Q: Quit
Controller also works
Votes
13 people rated this game.
Overall the game ranked #6 at the Jam!
This game was also rated in 8 other categories

Gameplay: 7.230769230769231/10

Graphics: 6.6923076923076925/10

Audio: 8.461538461538462/10

Innovation: 4.846153846153846/10

Story: 3.6153846153846154/10

Technical: 5.769230769230769/10

Controls: 6.230769230769231/10

Humor: 7.615384615384615/10
Comments
DitzieDoodle (1 month 13 days ago)
Vampire Survivors Gameplay in a spooky, halloween setting with fast food-weapons on top? I coulnd't possibly ask for more :D ..And the Song is a banger too!
Log in or register to post a comment.