Dream Diver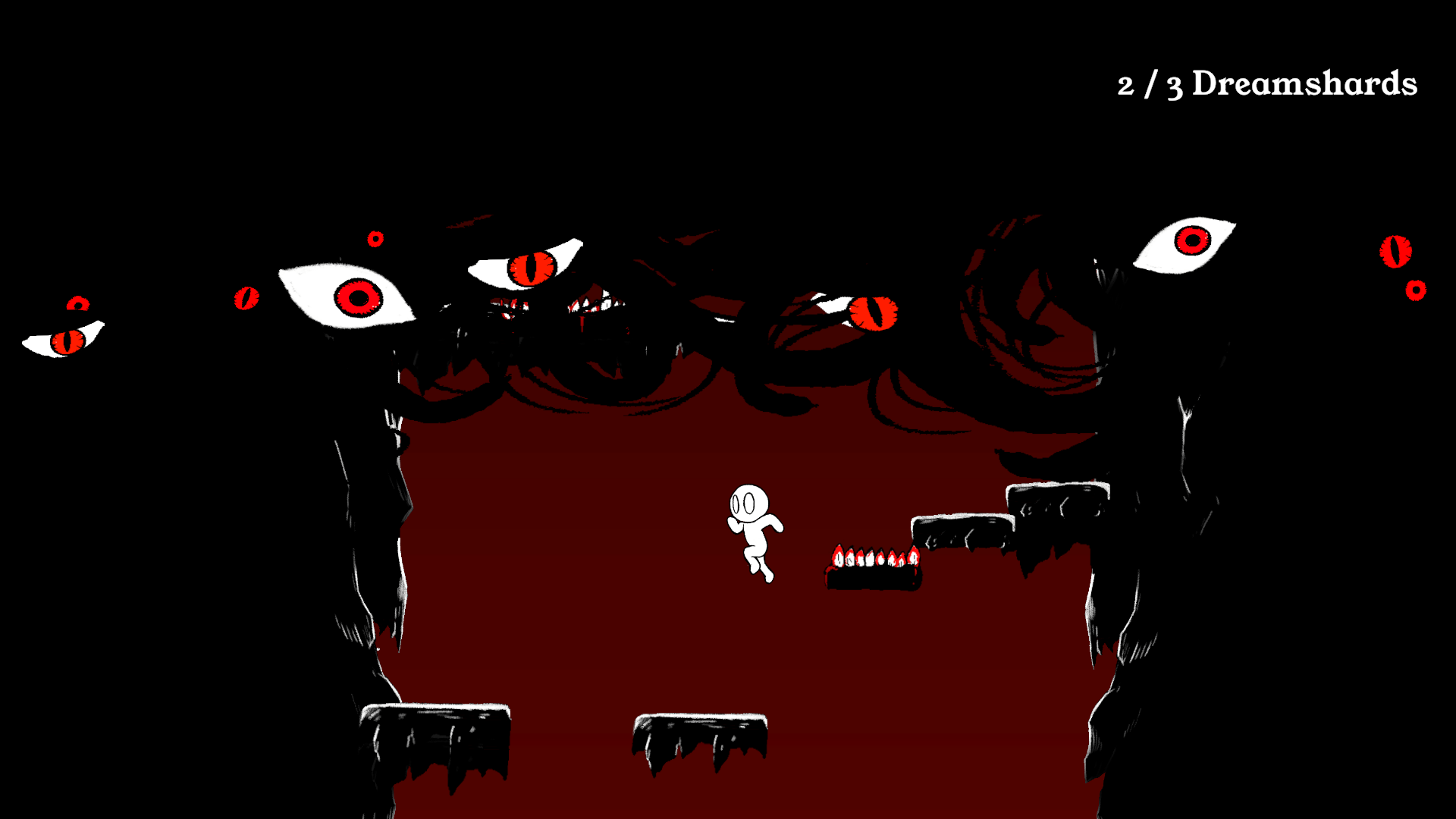 Description

A vertical Platformer which leads the players through cozy dream spaces and scary nightmares.
Dive into your deep subconcious to retrieve a core memory in form of 8 memory shards. If players manage to collect them all, they will be rewarded with a cute core memory illustration at the end
Technology used

Unity
Help / Controls

Always float down to reach the end of your Dream
WASD to Move SPACE to Jump
Collect Hearts for a heal Don't touch the bad Stuff
Votes
8 people rated this game.
Overall the game ranked #9 at the Jam!
This game was also rated in 2 other categories

Gameplay: 5.0/10

Graphics: 7.625/10
Comments
Tianmaru (1 month 22 days ago)
Fits the theme very well and the nightmare aesthetics are nice. I got really invested in collecting all of the 8 dream shards, but there seems to be no secret ending :( By the way, I think you might have forgotten the level bounds in the first dream area, allowing the player to skip the first nightmare level :D (Also, you could push yourself in and out of moving clouds by letting them squish you against the level bounds.)
TheUnusualArt (1 month 12 days ago)
Probably my favorite game of this Gamejam! The game was simple and easy to understand, but challenging at the same time. I love the artwork and concept of the game, if fits the dreams and nightmares theme very well. The controlls worked fine, sometimes you get kinda stuck to the wall, but since you can get out easily it isn't gamebreaking. Great job! :)
Log in or register to post a comment.